Costasiella sp. 8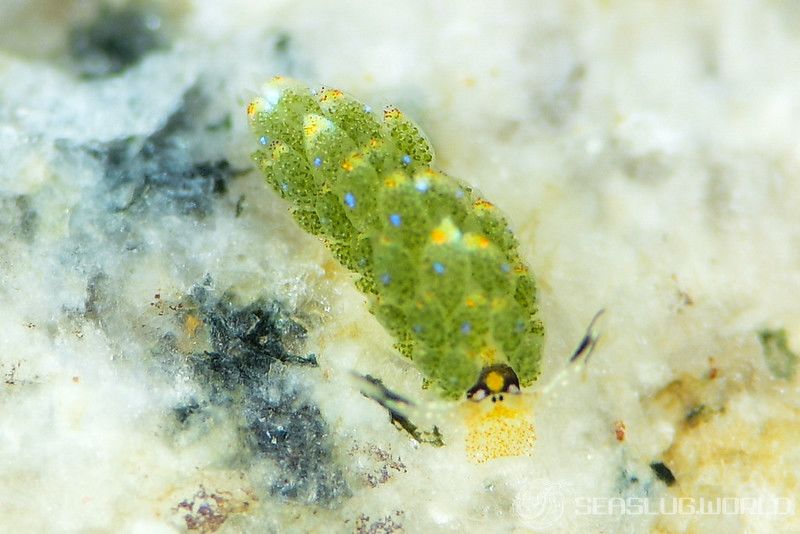 Comment is not registered
---
Holotype.
A black transverse band is present at the midlength of each rhinophore, and there is a rounded, dark red mark behind the eyes. Three red lines are located on the anterior part of the head, running from the bases of the rhinophores to the mouth area, and the middle line of the three is the broadest. The cerata are green with white, pointed tips, and an orange-red band is situated within the distal white area. Remarks:
The typical colouration of the anterior part of the head was not observed in the preceding species of this genus described above. The anterior corners of the foot are not protruded as they are in C. paweli and C. usagi. The eye-shaped pattern on the cerata, observed in C. vegae, is missing in this species.
The species is named for the characteristic red lines on the head.
---
References
Posted by Costasiella sp. 8
Same Genus Nudibranchs
Similar Colors Nudibranchs