Myja hyotan Martynov, Mehrotra, Chavanich, Nakano, Kashio, Lundin, Picton & Korshunova, 2019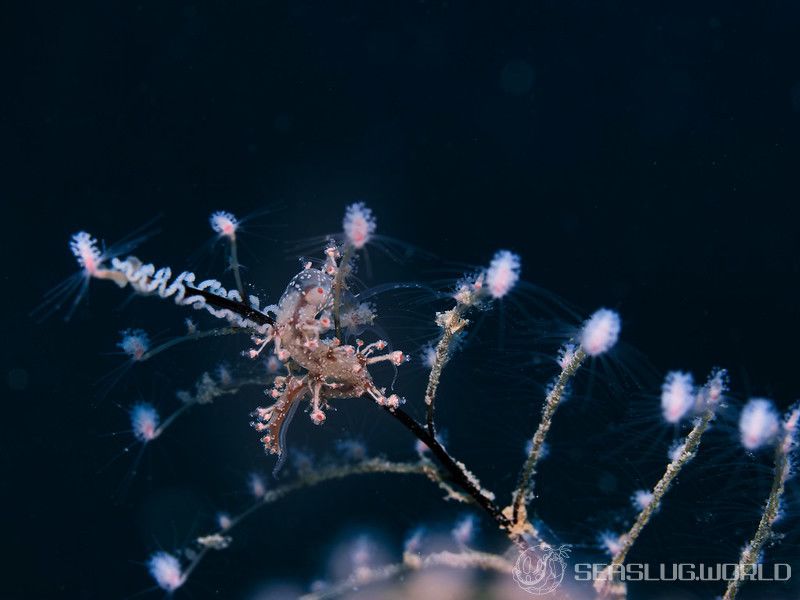 MORPHOLOGY
Up to eight ceratal rows, ground colour translucent greyish, ceratal cores white to dark greyish, ceratal tops dull reddish, no apical white spot, anterior cerata with prominent dark brownish basal spot, sparse white spots in the first half of the dorsal part, white gonad spherules very dense, cerata considerably widened at top with smaller separate cupola-shaped tip, central tooth narrowly triangular with largely non-pitted top and only few denticles, up to ten small denticles, irregular in size; no accessory penial gland, penis unarmed.
DISTRIBUTION
Central parts of the Pacific coast of main Japanese island Honshu; potentially can occur at the southern parts of Honshu and Kyushu.
ETYMOLOGY
After the Japanese name hyōtan (瓢箪, ヒョウタン) for the calabash Lagenaria siceraria, the fruits of which are very similar in shape to the peculiar cupola- shaped tip of cerata of this new Myja species.
---
References
Posted by Myja hyotan
Same Genus Nudibranchs
Similar Colors Nudibranchs