Jorunna cf. pantherina (Angas, 1864)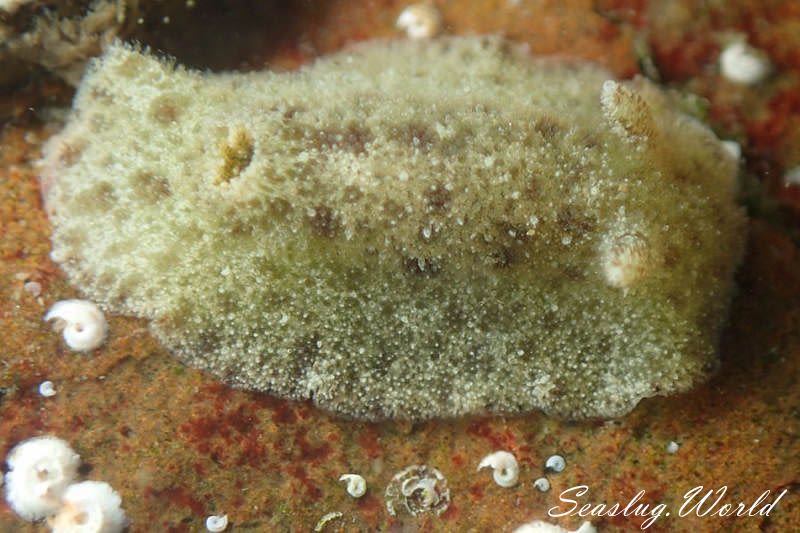 Comment is not registered
---
References
トトロウミウシ(新称:トトロ海牛), Shigeo HORI & Hiroshi FUKUDA. (1996). Opisthobranchia of Yamaguchi Prefecture, western Honshu, JapanムPart 1. Species of the Notaspidea, Nudibranchia, endronotacea, Arminacea, and Aeolidacea from the coast of the Japan Sea (1). The Yuriyagai: Journal of the Malacozoological Association of Yamaguchi.
ミナミヒョウモンウミウシ(新称), Baba, K. 2000. A new records of Jorunna pantherina (Angas, 1864) from the Japan Sea coasts of Middle Japan, with the anatomy of the same species from Kada, Osaka Bay, Pacific coast of Middle Japan. JANOLUS No.102.
ゴマフビロードウミウシ属の一種 Jorunna sp., 柏尾 翔・川瀬 基弘・鵜飼 普・大矢 美紀・西 浩孝・浅田 要.2021.愛知県南知多町の潮間帯に生息するウミウシ類 I(裸鰓目).なごやの生物多様性,(8):1–22.
Posted by Jorunna cf. pantherina
Same Genus Nudibranchs
Similar Colors Nudibranchs