Polybranchia jannae Medrano, Krug, Gosliner, Biju Kumar & Valdés, 2018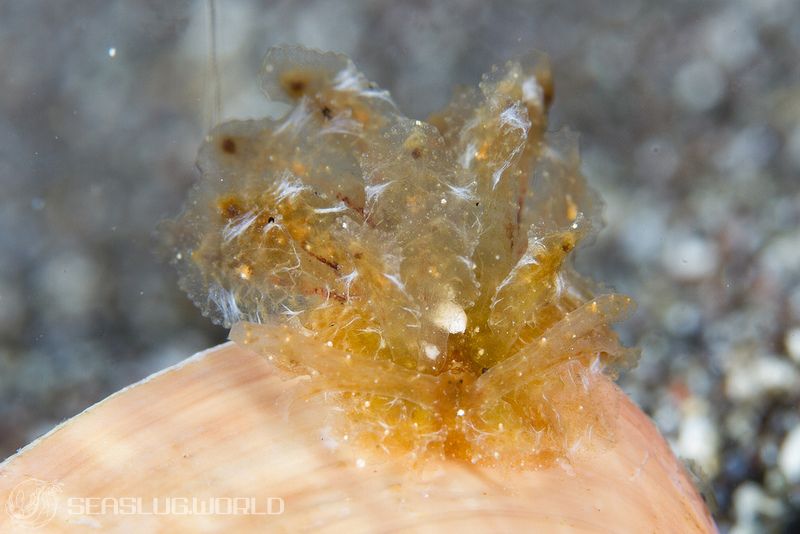 MORPHOLOGY
Colour typically translucent golden yellow to light brown with numerous small orange and purple spots throughout dorsum. Rhinophores translucent with several white papillae. Small orange and purple patches extend on to rhinophores. Pericardium pigmented with snowy white. Cerata fan-shaped with a single white to yellow large papilla on dorsal-medial surface; small papillae with white tips present on both dorsal and ventral sides. Many orange and purple spots scattered throughout; deep purple line near base extends medially and vertically to half each ceras length and abruptly changes to a red-orange extending to distal end, without reaching white tipped margin. Unique white or yellow lines resembling cobweb present on entire surface of cerata.
DISTRIBUTION
Papua New Guinea, Philippines, Indonesia, Japan
ETYMOLOGY
Named in honour of Dr Jann E. Vendetti, Curator of Malacology at the LACM, an inspiring malacologist and role model to all women in science.
---
References
Posted by Polybranchia jannae
Same Genus Nudibranchs
Similar Colors Nudibranchs