Coryphella pseudoverrucosa Martynov, Sanamyan & Korshunova, 2015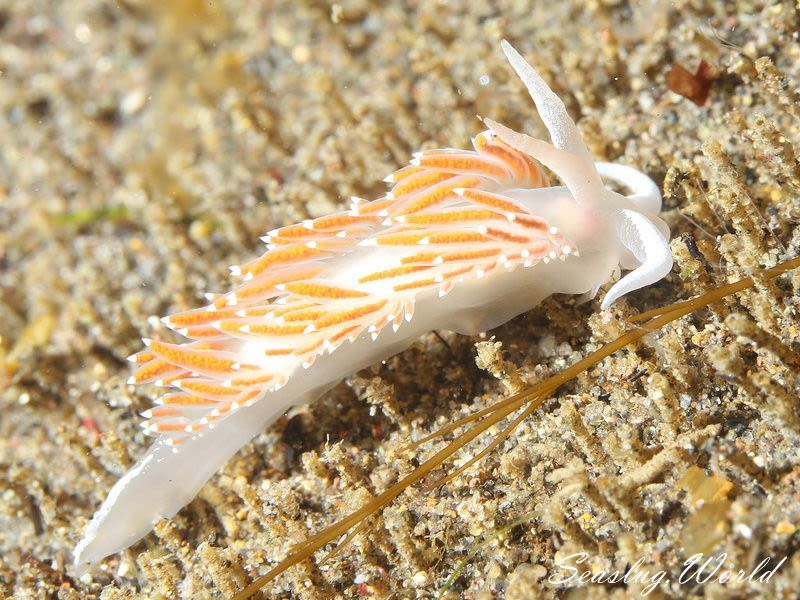 Comment is not registered
---
References
フラベリーナ・ベルルコサ, 中野 理枝. (2004). 本州のウミウシ.
Korshunova, Tatiana, Alexander V. Martynov, Torkild Bakken, Jussi Evertsen, Karin Fletcher, Wayan Mudianta, Hiroshi Saito, Kennet Lundin, Michael Schrödl & Bernard Picton. 2017 Polyphyly of the traditional family Flabellinidae affects a major group of Nudibranchia: aeolidacean taxonomic reassessment with descriptions of several new families, genera, and species (Mollusca, Gastropoda). ZooKeys 717: 1–139.
ホッカイミノウミウシ(新称), 中野 理枝. (2018). 日本のウミウシ.
Posted by Coryphella pseudoverrucosa
Same Genus Nudibranchs
Similar Colors Nudibranchs