Hypselodoris melanesica Gosliner & Johnson, 2018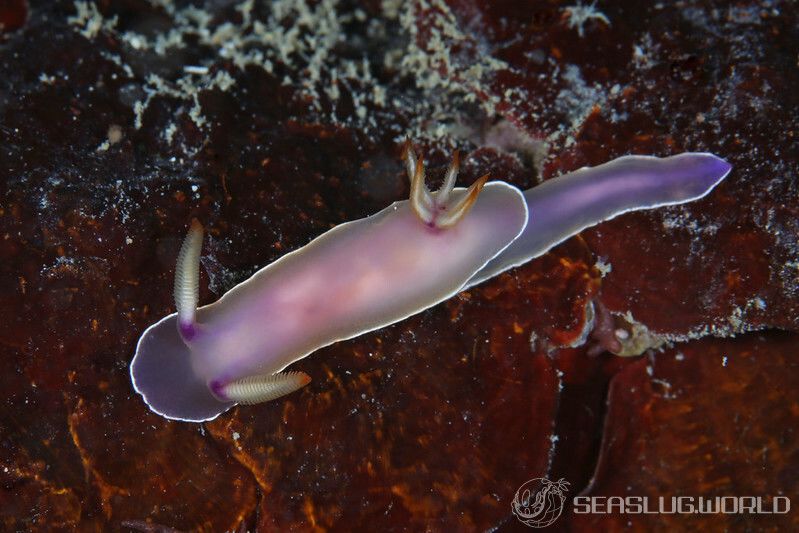 MORPHOLOGY
Living animals of moderately size, reaching 30 mm in length. Body translucent purple, with thin white band encircling the margin of notum and foot. Five unipinnate gill branches on notum. One large specimen (CASIZ 071237) with seven gill branches. Gill branches light orange, with darker orange at their common base. Base of gill pocket deep violet. Bulb of rhinophores bright orange, with redder apex. Bulb with ~25 densely packed lamellae. Base of rhinophore sheath deep violet to purple.
DISTRIBUTION
Known only from the Papua New Guinea and the Solomon Islands (present study).
ETYMOLOGY
Hypselodoris melanesica is named for Melanesia, the region to which this species is geographically restricted.
---
References
Posted by Hypselodoris melanesica
Same Genus Nudibranchs
Similar Colors Nudibranchs